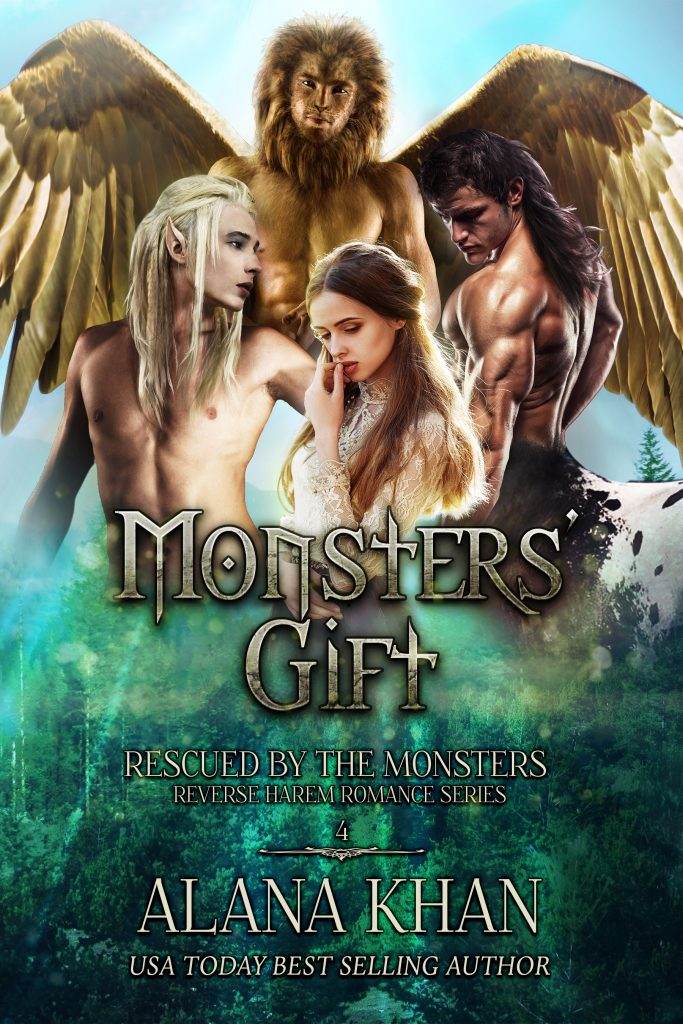 Will I make it through the night?
After beating me for slipping food to a starving, winged lion-man, my husband locked me in the cage with the beast who could kill me with one swipe of his sharp claws.
Instead, the male gently wraps me in his downy wings, lending me his body heat until we're rescued the next morning.
The magical healing ceremony that saves both our lives has a catch.
We must mate the two males who healed us: a grudging centaur who is hesitant to share and his fiery elf mate who doesn't want to lose him.
Forming a reluctant foursome, we battle our way to safety.
We soon give in to our blazing desires, but will we ever find love?
With steamy scenes and heart-pumping action at the center of this reverse harem romance, readers will be captivated by the passion between our four unlikely heroes.
Written by Award-Winning, USA TODAY Bestselling author Alana Khan, this book has: No cheating. No cliffhangers. In this book, everyone loves everyone in all ways. Guaranteed love and happily ever after. Readers 18+.