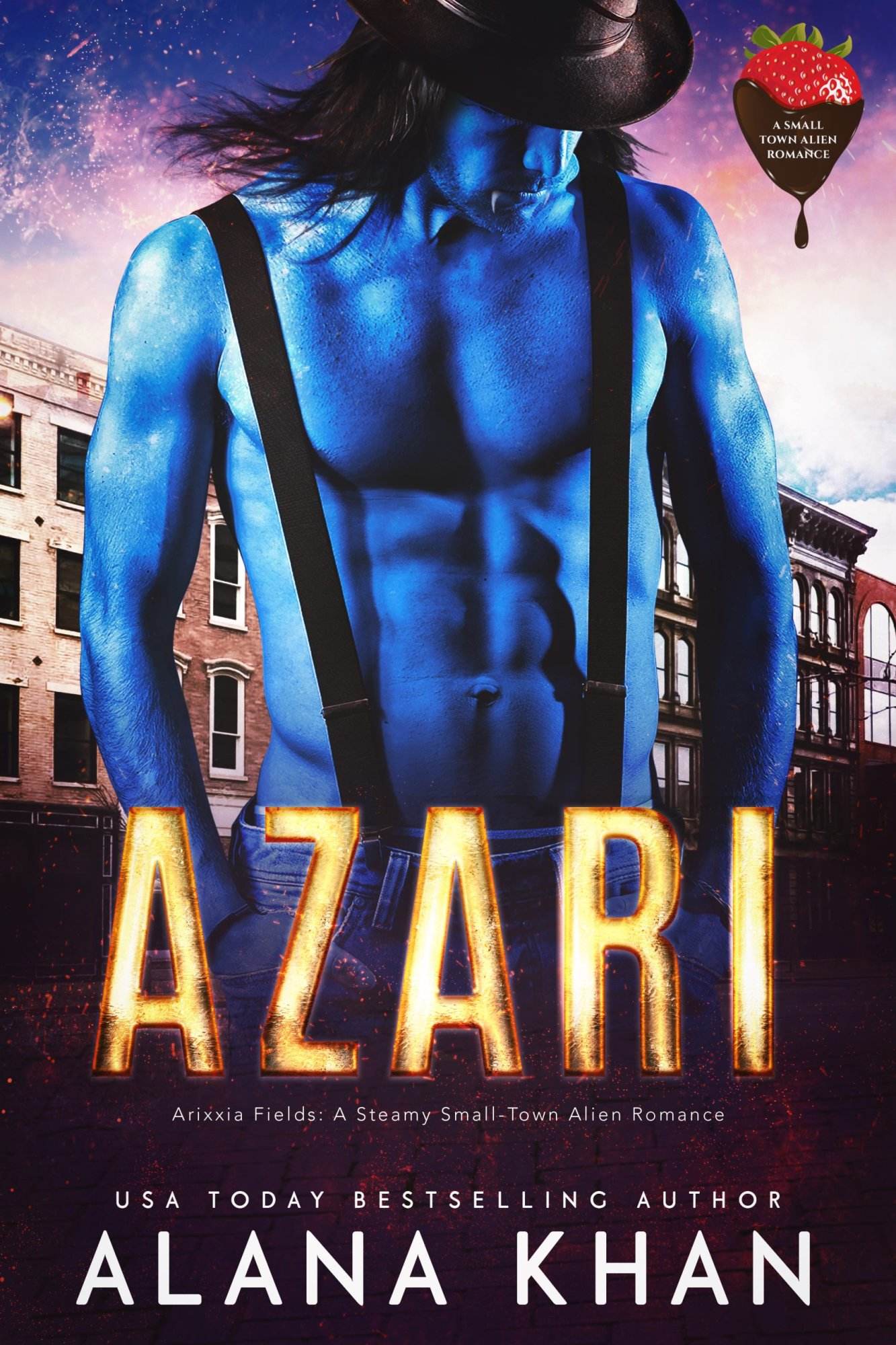 Azari: A Small Town Alien Valentine Romance
Phaedra thought she left her least favorite holiday behind when she moved from Earth to another planet. It's just her luck her hunky new mayor enlists her help to plan the town's Valentine's Day celebration. Can you blame her for describing it more like the St. Valentine's Day Massacre than the chocolates-and-teddy-bear version?

Phaedra
It wasn't my fault the mayor overheard my enthusiastic description of the best part of V-Day—1920s gangsters, molls, and shootouts in the streets. The panty-meltingly handsome male thinks I set him up to be the object of ridicule. Just the opposite. He's the object of my deepest desires.

Azari
Phaedra's gorgeous and brilliant, not to mention irritating as hell. As soon as I figure out how to forgive her for keeping such a big secret from me, I'm going to learn how to dance the Charleston in my pinstripe suit, spats, and Fedora. Because even though I swore off love, I'm going to find a way to make her mine.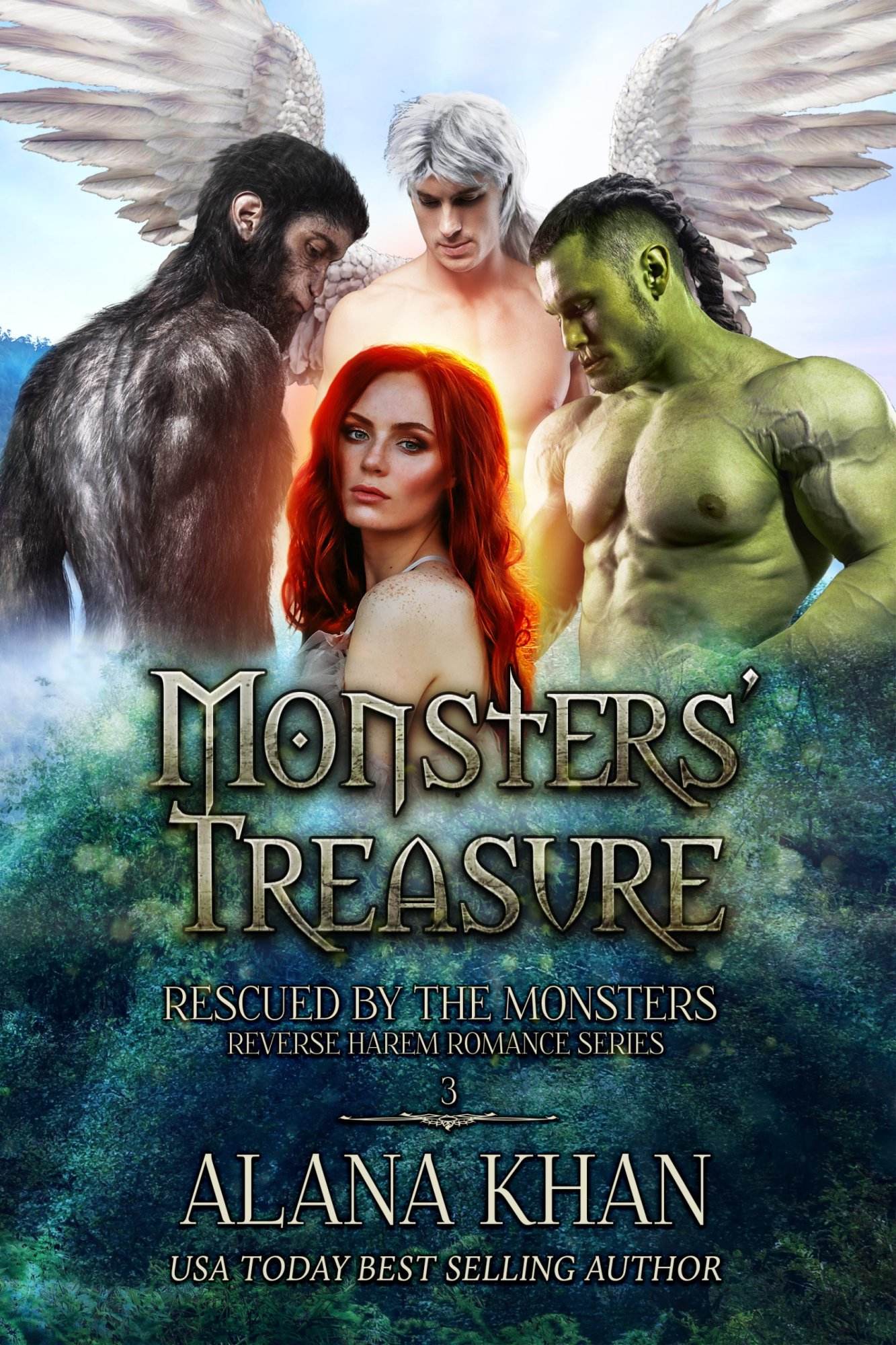 Monsters' Treasure: A Why Choose Monster Romance
On my 34th birthday, my husband's "gift" is to banish me to the monsters Down Below.

When my husband's lackey ruthlessly attacks me in this terrifying new environment, a half-monkey, half-man swings in from the trees and rescues me.

Azael provides the first gentle touch I've ever known.

It's only after my heart opens to him that he reluctantly informs me all females must have at least three mates.

If three mates are the law of the land, then I will choose them. I will have one mate to love. The other two will advance my plans for revenge.

I choose two others—an arrogant orc and a handsome, insulting half-pegasus—but in my mind, my only mate is Azael

Except… these monsters are more than they seem. I'm starting to wonder… is there enough room in my heart for three mates?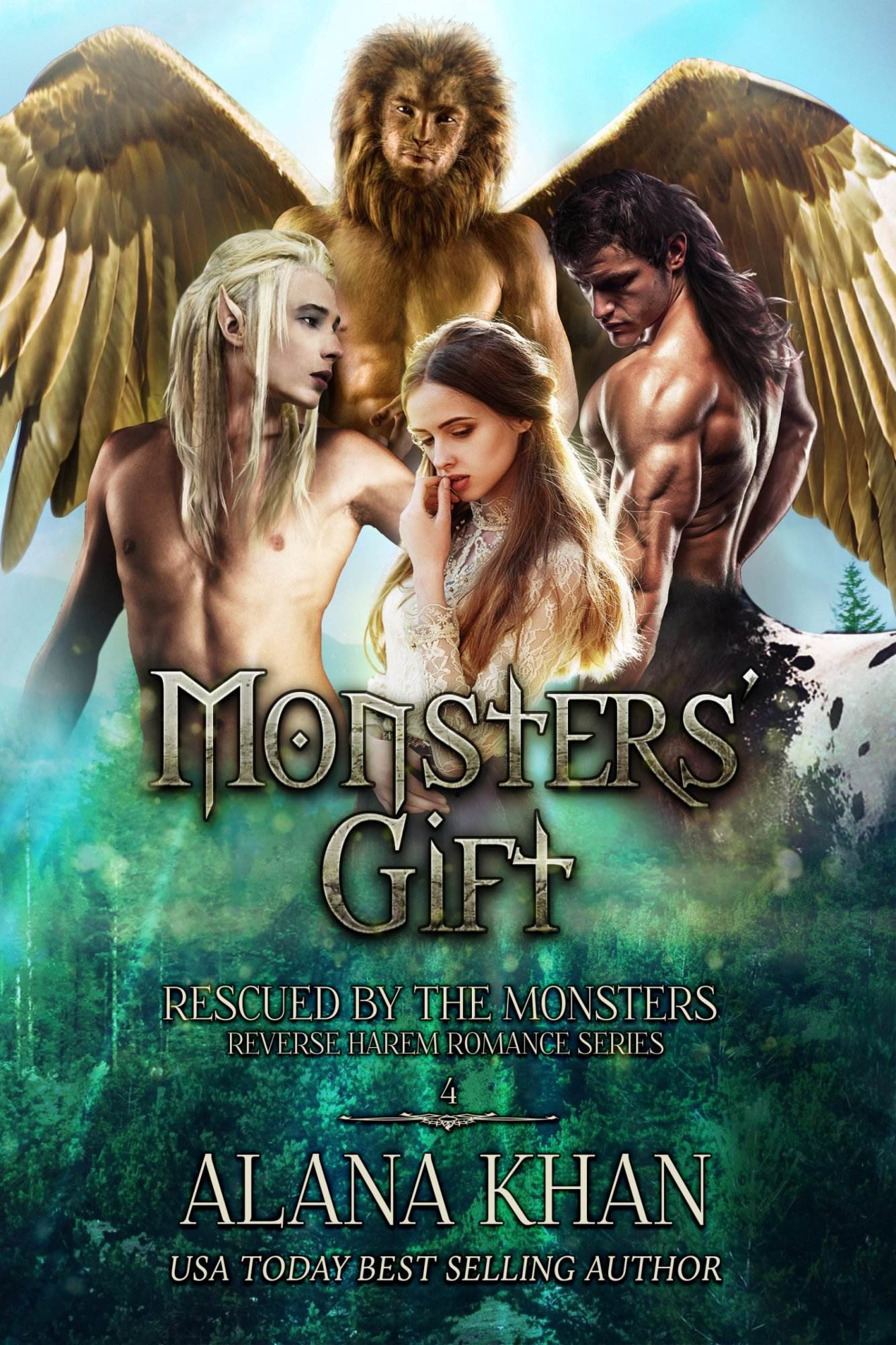 Monsters' Gift: A Why Choose Monster Romance
Punished for slipping food to a starving lion-man, I'm now locked in a cage with the male who could kill me with one swipe of his claws.

Barely able to move, unable to defend myself, I'm terrified of Hazlan, yet the weakened male generously offers the warmth of his body to help me live through the winter night.

Just when I wonder if either of us is strong enough to see the dawn, an army of monsters attacks our compound and rescues us.

The healing ceremony they offer requires Hazlan and me to mate with two other males. The centaur and elf are less happy about the arrangement than we are.

We all regret the cost of our cure, but there is no way out of it.

On our trek to a safe haven, we must fight enemies bent on our destruction. Along our perilous journey, we discover a blazing attraction that transcends us all.

What we never expected was… love.

The fourth book in the Rescued by the Monsters series is a dystopian, why-choose monster romance by USA Today Bestselling author Alana Khan.

No cheating. No cliffhangers. Guaranteed love and happily ever after. Readers 18+.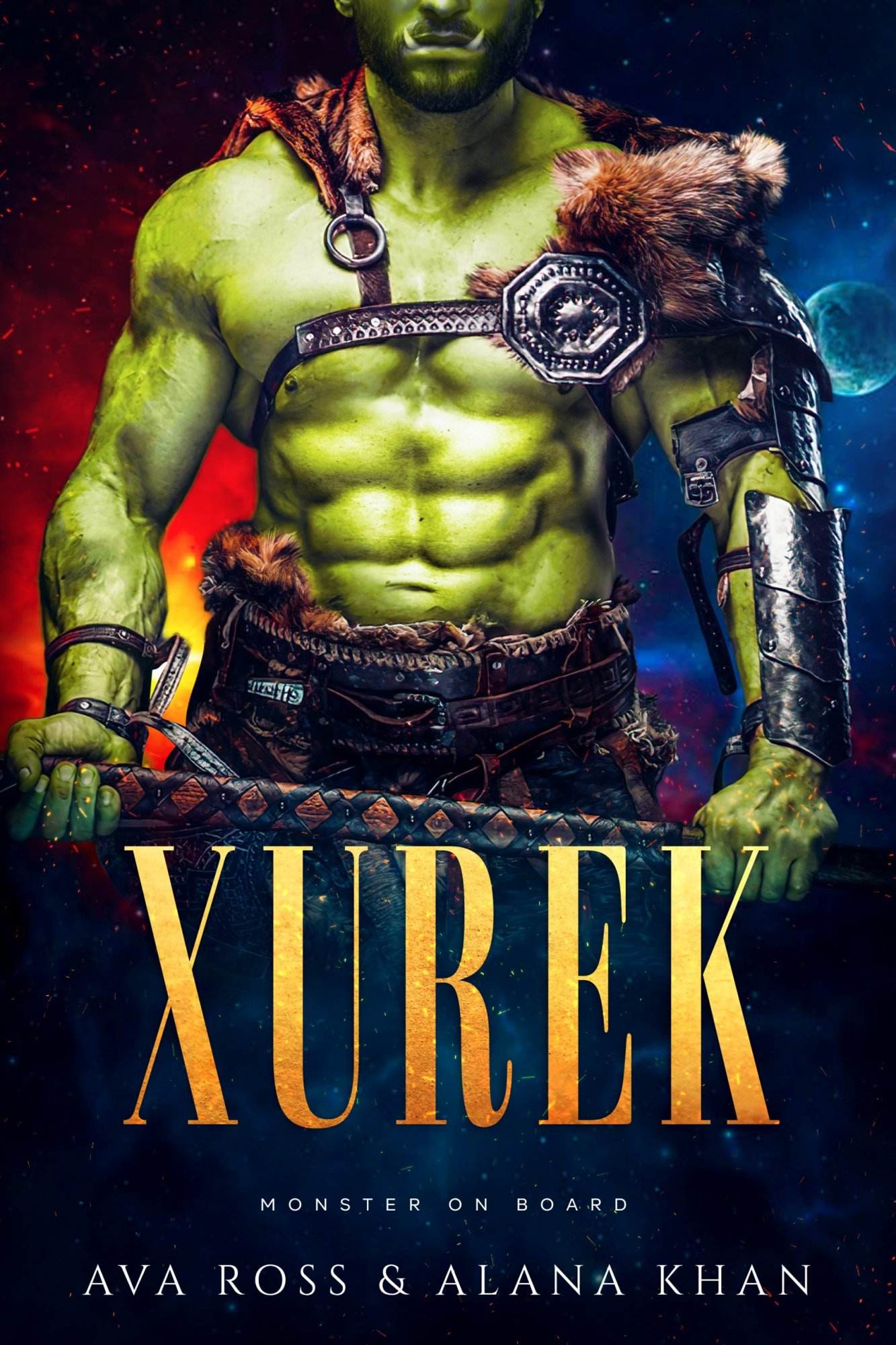 Xurek: A Monsters On Board Romance
This series co-written with USA TODAY Bestselling author Ava Ross is Coming Soon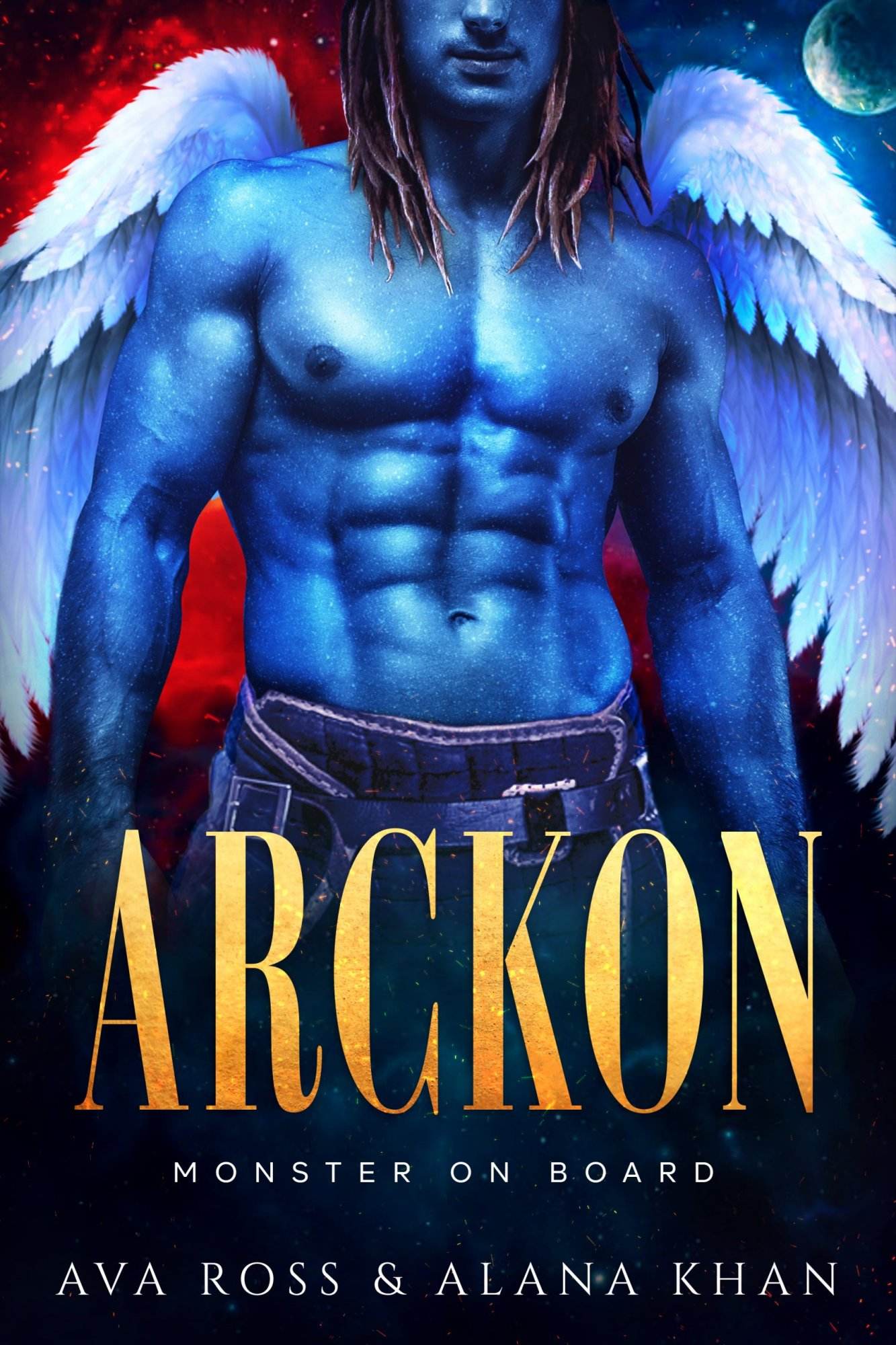 Arckon: A Monsters On Board Romance
This series co-written with USA TODAY Bestselling author Ava Ross is Coming Soon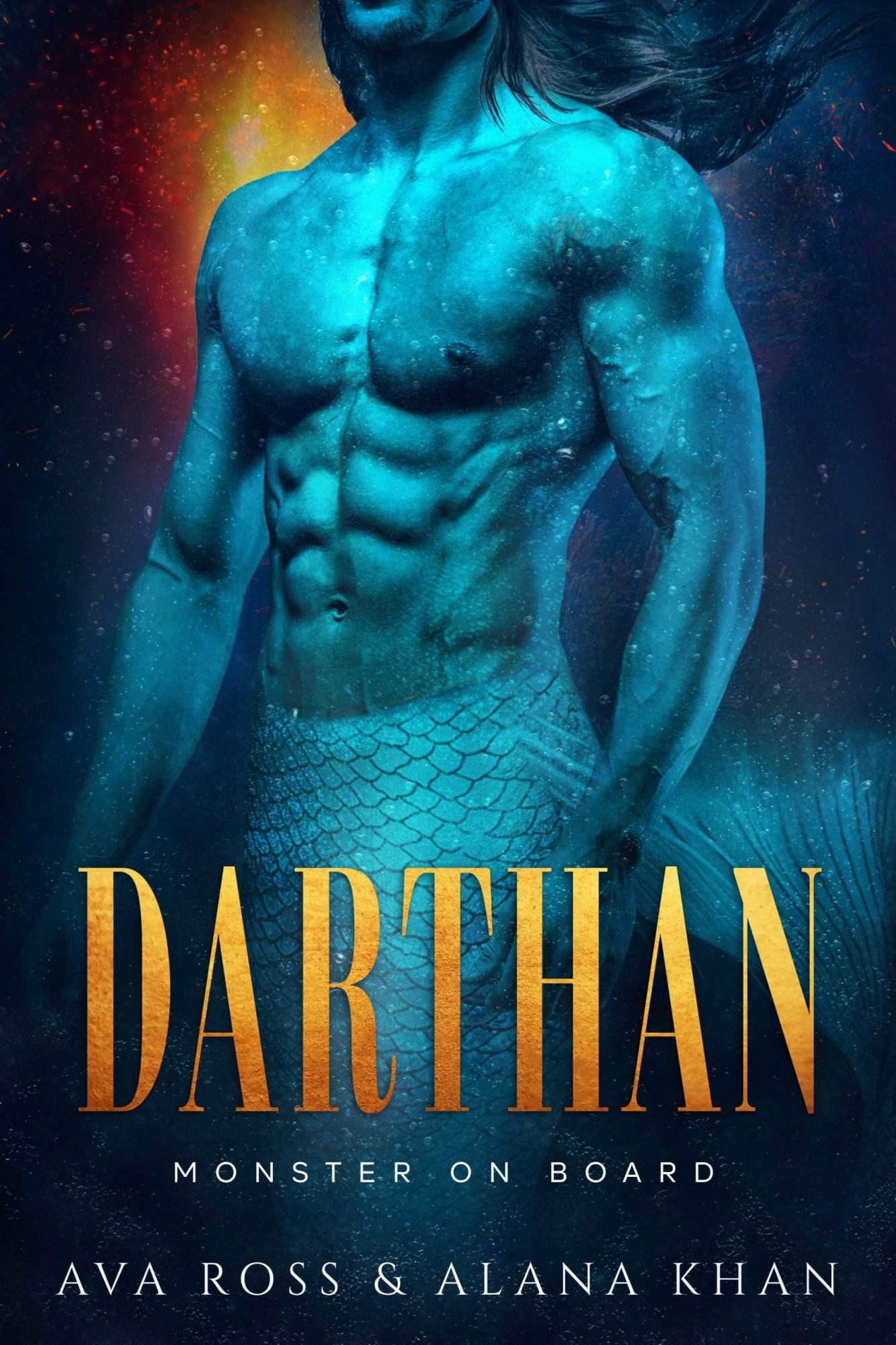 Darthan: A Monsters On Board Romance
This series co-written with USA TODAY Bestselling author Ava Ross is Coming Soon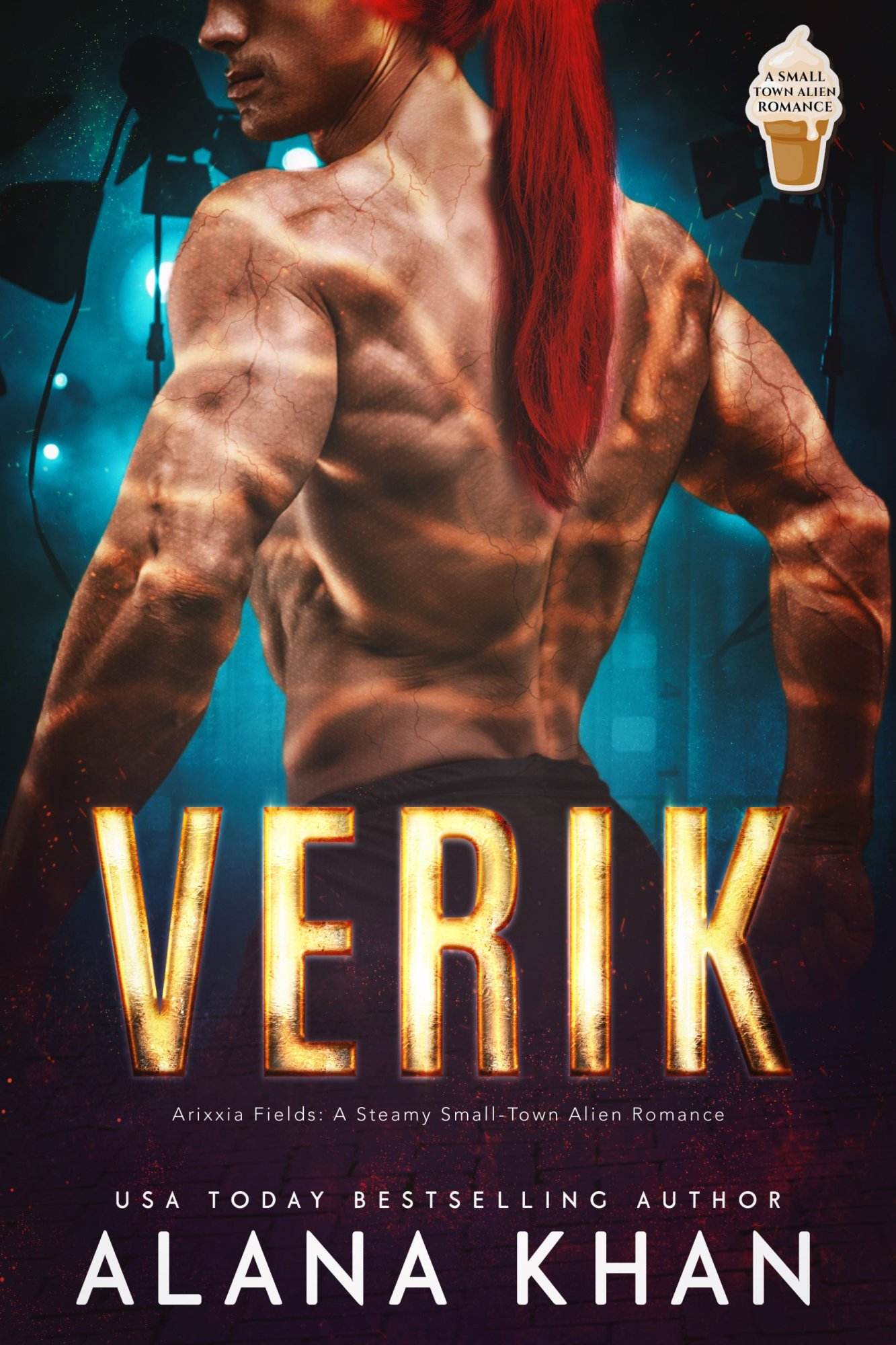 Verik: A Small Town Alien Christmas in July Romance
I'm willing to take any job to pay the bills. The alternative, returning to Earth, is not an option.

The production company filming the Small-town Snowy Holiday movie right in the middle of my adopted town of Arixxia Fields is willing to pay me gobs of money to do hair and makeup for the cast. How bad can the gig be?

The leading male, the galaxy's hunkiest star, is also the galaxy's biggest ass. It's a stroke of luck when, instead of the drunken, arrogant, narcissist, I get to work on his stunt double—the equally hunky super nice guy who can't take his gaze off me.

Too bad our fiery attraction is forbidden. If I want to keep my salon and be able to pay for unimportant luxuries like food and lodging, Verik and I will have to keep our relationship secret.

How hard can that be in this small town where everyone knows everything about me down to my bra size? (Since everyone else knows, it's 36C.)