Welcome to the Alanaverse!
Alana Khan is an award-winning, bestselling author who writes steamy sci-fi romance that promises three-dimensional characters, action, adventure, steam, and happy endings. My heroes are often angsty, occasionally grumpy, but they transform due to the love of a good female and always become one of the best catches in the galaxy. My troubled heroes and feisty heroines usually go through hell, but I promise the endings are always satisfying.
All The Unbridled Passion And Gut-Clenching Action That Can Fit On The Page.
This is one game they can't afford to lose.
Win or Die. There is no second place in the Galaxy Games.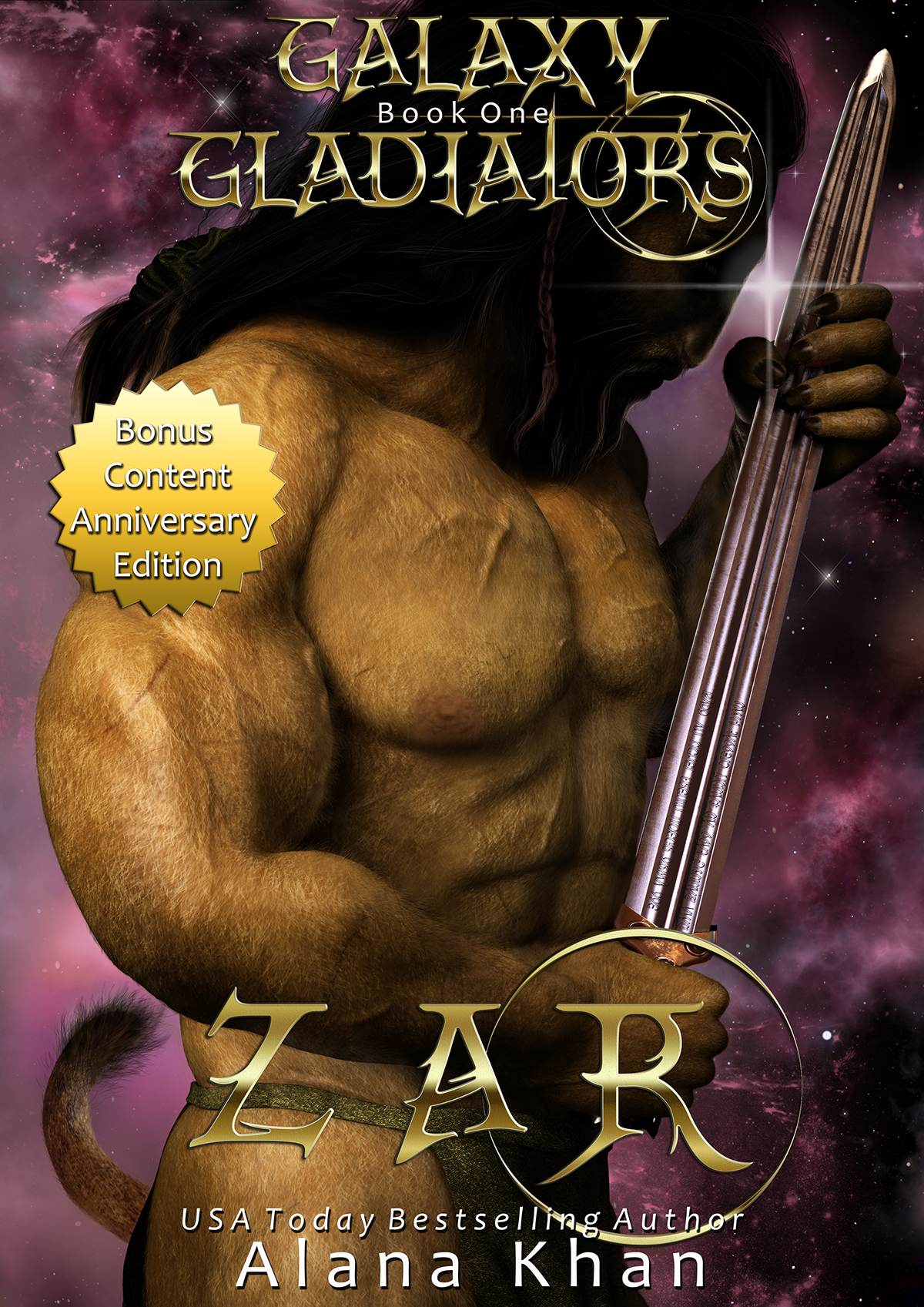 Kidnapped from Earth, then forced aboard a slave ship, Anya is tossed into a cell with Zar, a handsome half-lion gladiator. They're given the choice to breed or be killed. Will they be able to overcome their disastrous beginnings and find love among the stars?
check out my future releases