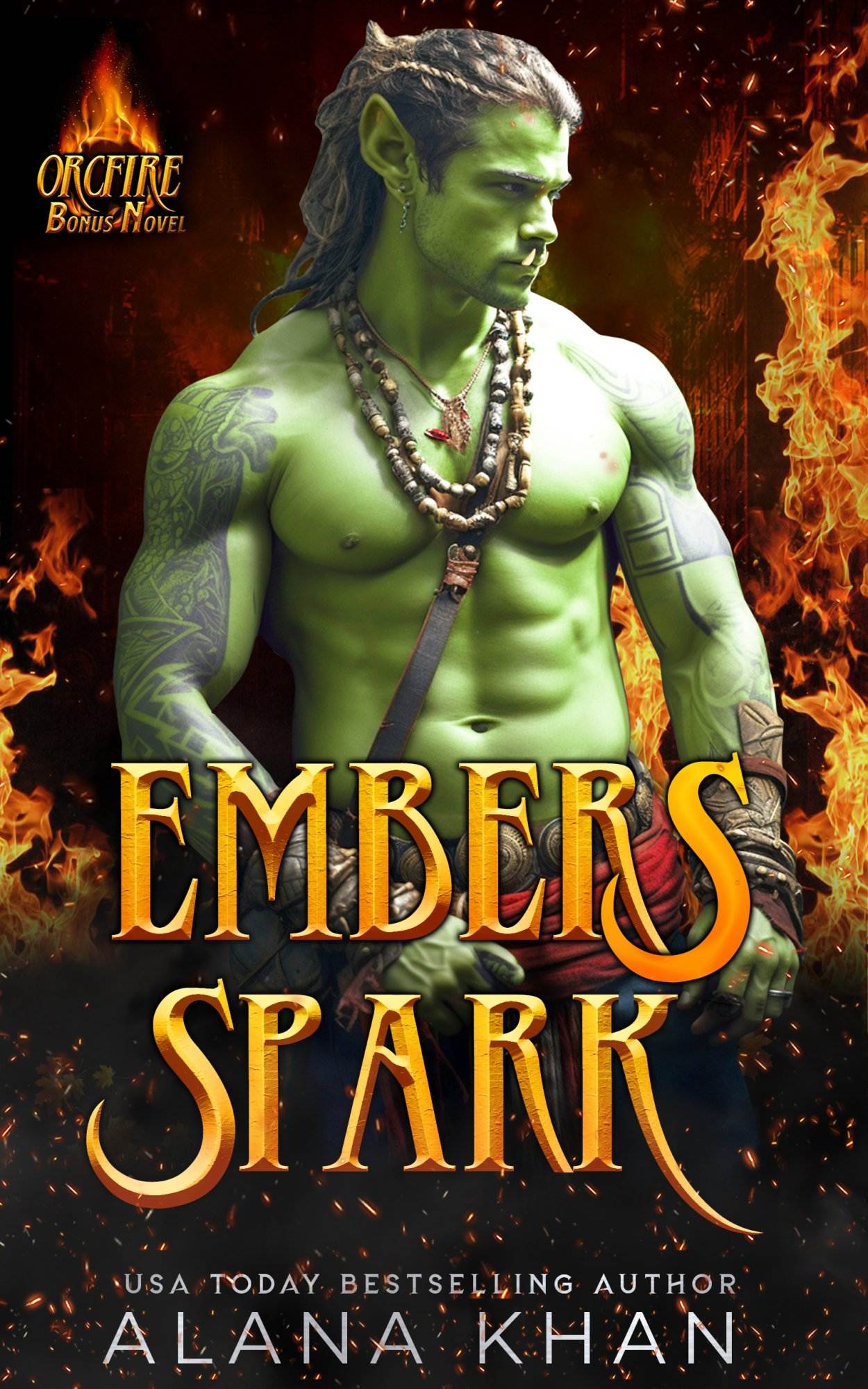 Free! Full-Length Orc Romance
In a world divided by barbed-wire fences, their love defies all boundaries, igniting a passion that sets their worlds on fire.
Raisa
From the moment he saw me, the handsome orc went into protection mode, even though I insisted I didn't need his help. His piercing gaze and commanding touch awakened desires I never knew I possessed. And that long, black tongue? Well, let's just say it defies the laws of physics.
In his arms, I find solace, protection, and a love that's thrilling yet forbidden. But as danger lurks in the shadows, I'm forced to confront a choice: safety or a love that sets my soul ablaze?
Durga
Raisa's combination of fierce independence and vulnerability ignites an attraction that leaves me breathless and insatiable. Although our love is taboo, I'll battle man and orc alike to keep her safe.
Though our love defies the odds, together we're unstoppable.
This full-sized novel is an unnumbered addition to USA TODAY Bestselling Author Alana Khan's OrcFire series. Tropes include: Forbidden Love, Rescuer/Protector, Fated Mate, and Forced Proximity.
Free! Fun! Full-length Novel of the OrcFire Series Orign Story!
The arrival of five thousand Others onto the blazing sands of the Mojave Desert could signal the end of life on Earth as we know it.
Clair
When I agreed to consult with the military on a top-secret project, I never dreamed my job would take me out of the lecture hall and into a world filled with orcs, nagas, and minotaurs.
Ashok, the mysterious orc warrior blessed with the power to unravel languages at a touch, is the key to discovering why they're here and if they plan to harm us.
Though shocking, the liberties he takes with my body aren't too high a price to pay to protect the lives of everyone on Earth. Except how can I pretend this is a sacrifice when I can't wait for his next "download"?
Ashok
The power of my magic is rivaled only by the intensity of Clair's gentle touch. I'm drawn to her in a way I've never felt before, but my excursions into her mind hint that she might be hiding plans to destroy my people.
Although we may be enemies by day, by night she warms my bed and makes me forget anything but her.
Prepare to be captivated by this spellbinding tale of forbidden love, high-stakes magic, and the delicate balancing act between desire and destiny.
Agra wants a mate and what better time to find one than when the Stallion and Bear Clans sign their peace treaty?
She's got just the idea for how to choose the best male at the festival—a public inspection of her suitors. And a thrusting contest.
Pergu is captivated at first sight, never hesitating to offer his biggest chunk of gold for the chance to win her attentions.
Finding the orc of her dreams has never been so easy… or so sexy.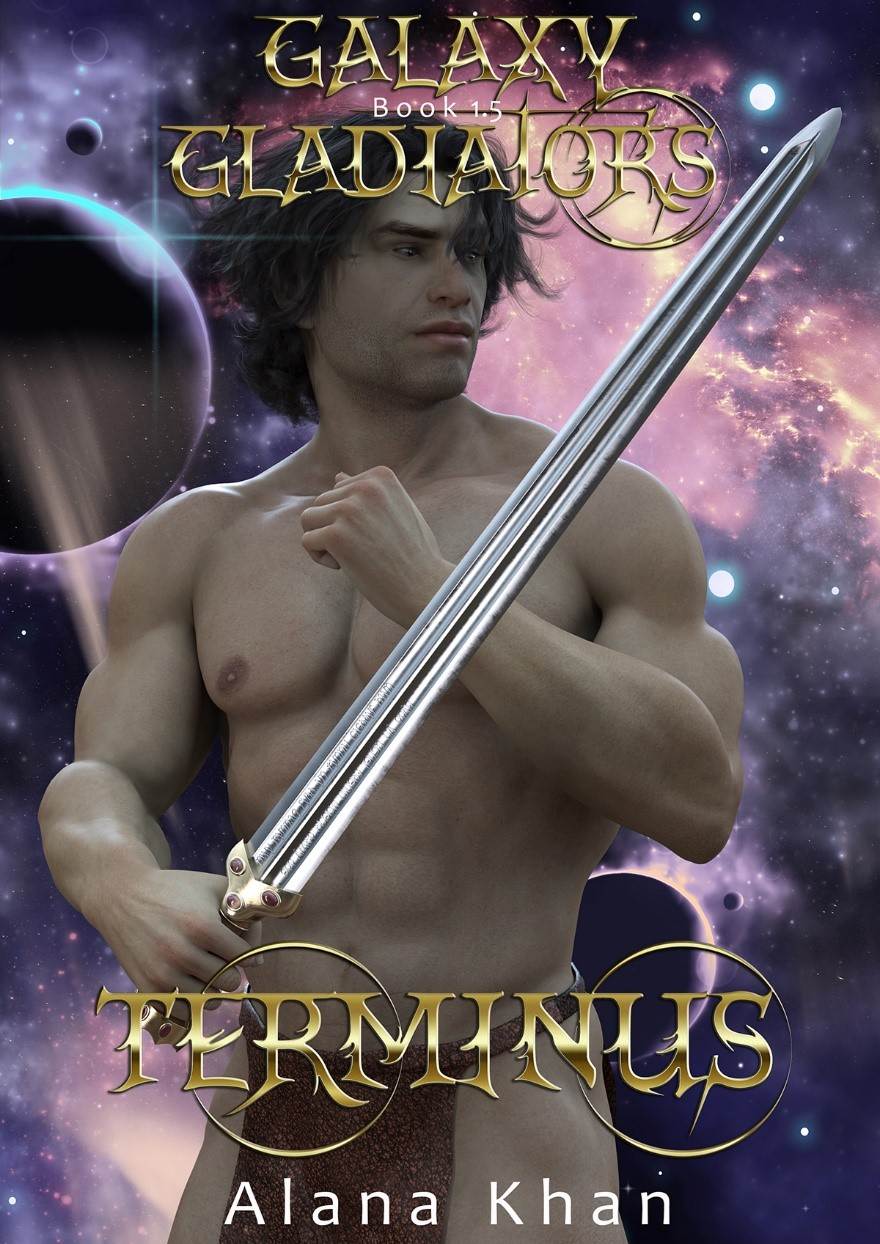 Born into privilege, groomed to be a playboy—it's Dakon's last day as a free male.
A naive young stud is no match for the Galaxy's premier criminal. When his parents cheat the psychopathic boss of the MarZan cartel, Dakon has to pay—possibly with his life. This novelette explains how Dakon transformed from a carefree player to become Shadow, a disfigured alpha gladiator full of anger and angst.
This novelette contains steamy sex scenes, and is meant for those over 18. It is the prequel to Shadow, Book 2 in the Galaxy Gladiators Alien Abduction Romance series. It is only available for free from the author's website and doesn't have a happily ever after—for that you need to read Shadow: Book Two in the Series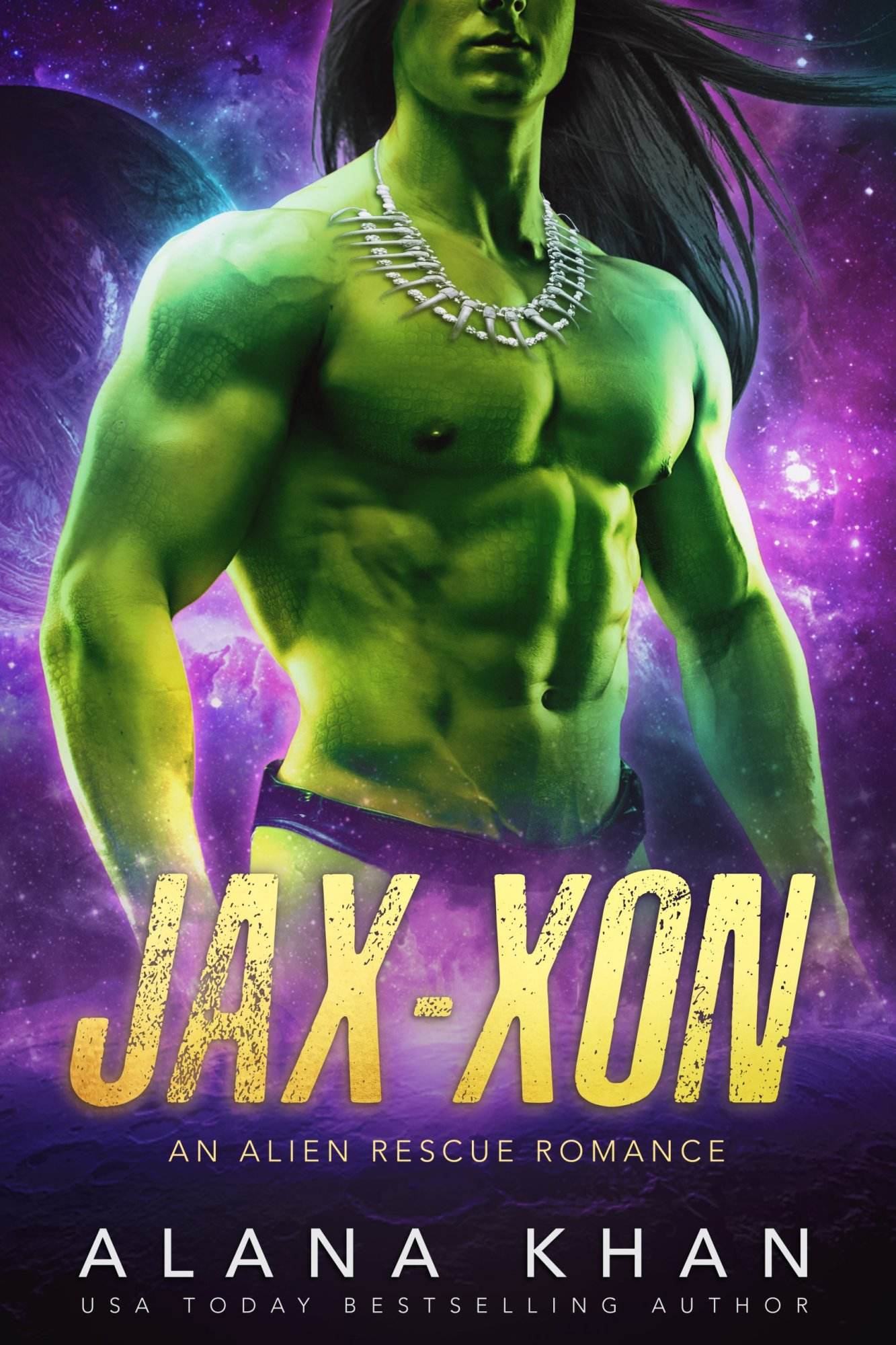 Stranded on a primitive planet after a fiery crash, human Tara must overcome all odds to survive. Can she find love and thrive?
Tara—Stolen from her bed with her four-year-old in her arms, Tara survives a cataclysmic crash and is rescued by a tribe of huge, green males on a lush, forested planet. Her mantra, "I don't do men," is challenged when she meets sexy, muscular Jax-Xon.
Jax-Xon—Thought he was doomed to a loveless life until beautiful Tara and her adorable daughter hurtle into his life. Can his love allow her to drop her barriers and create a new life together?
This 12,000-word novelette contains a strong female, a swoon-worthy green giant, love, heat, and action.
Free! Fun! 10 Adult Coloring Pages!
Dozens of Alana's favorite monster heroes for you to color.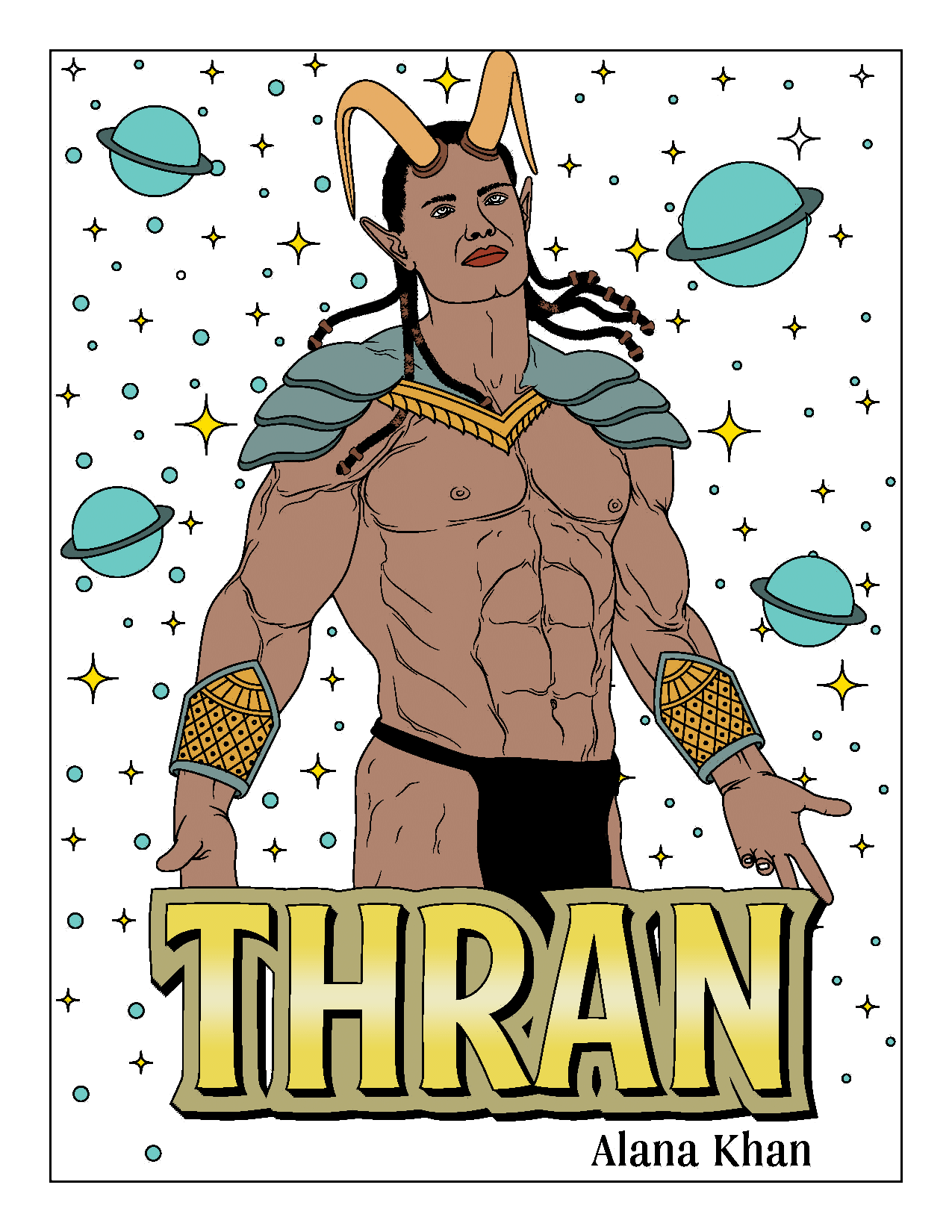 Free! Fun! 10 Adult Coloring Pages!
Dozens of Alana's favorite alien heroes for you to color.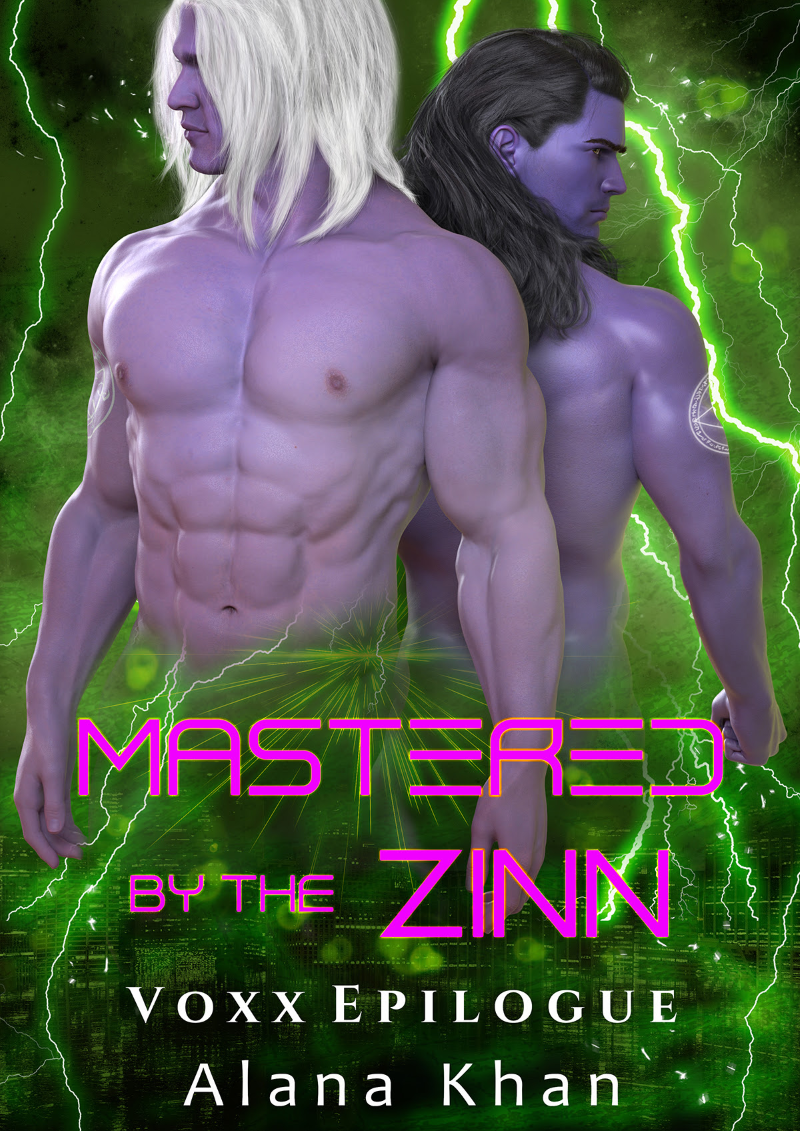 Victoria is now mated to two dominant male Zinns. Due to the agreement between Earth and Zinn, she can never return to Earth. After you read this book, you'll understand why she would never want to.