you have been mate-matched with: Titan!
Welcome to the Alanaverse! The Intergalactic Database has searched far and wide and indicates Titan the gladiator would be your perfect match.
This hapless fighter is thrown into the deadly Game as punishment by his evil owner. All he wants is to make it out alive in a game designed to leave only one contestant standing. He agrees to let you fight at his side, knowing it all comes Down to One and you, little Earth girl, will never make it to the final flag.
Except everything gets turned around along the way, and his heart just might be softer than your own.
How can a game called Down to One end with two winners? Check this out to see.
WARNING: These books have a lot of violence along with a lot of love. If that will offend you, take the test again and find another alien to fall in love with.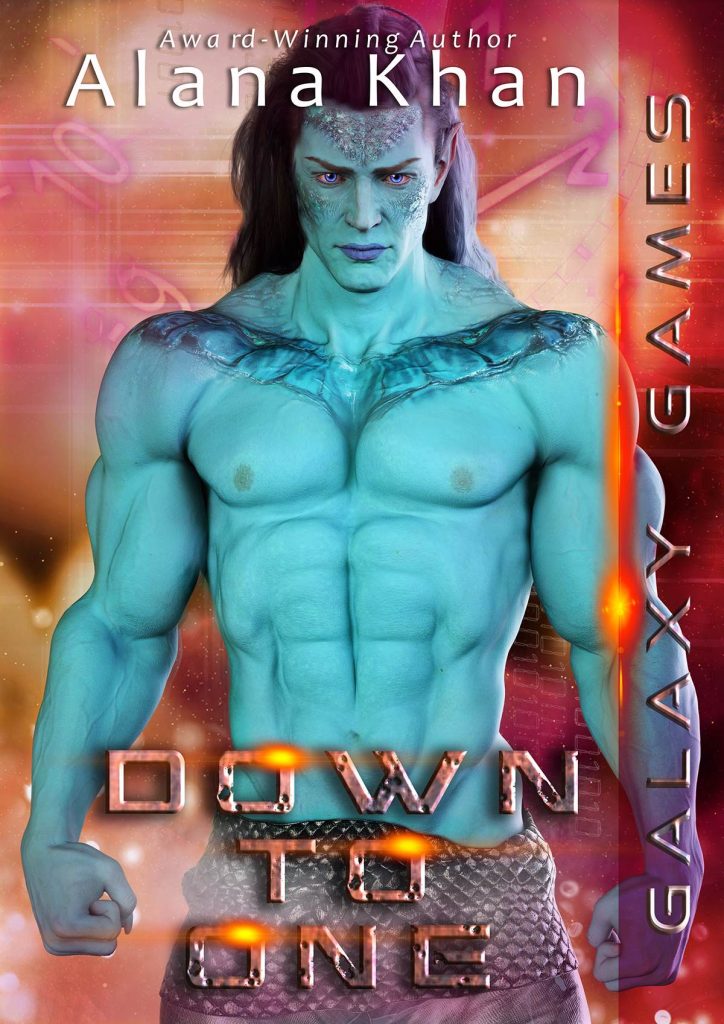 Down to One, Galaxy Games: An Alien Abduction Romance
Stakes are high when betrayed alien gladiator Titan and abducted Earth girl Blaze are forced into The Game.
Can they battle the hundred other alien combatants to reach safety?
Despite their deepening connection, it isn't safe to trust because in The Game it all comes Down. To. One.
Best-selling, award-winning author Alana Khan has crammed all the spicy heat, tender love, and gut-clenching action you can fit on the page into this Vella.