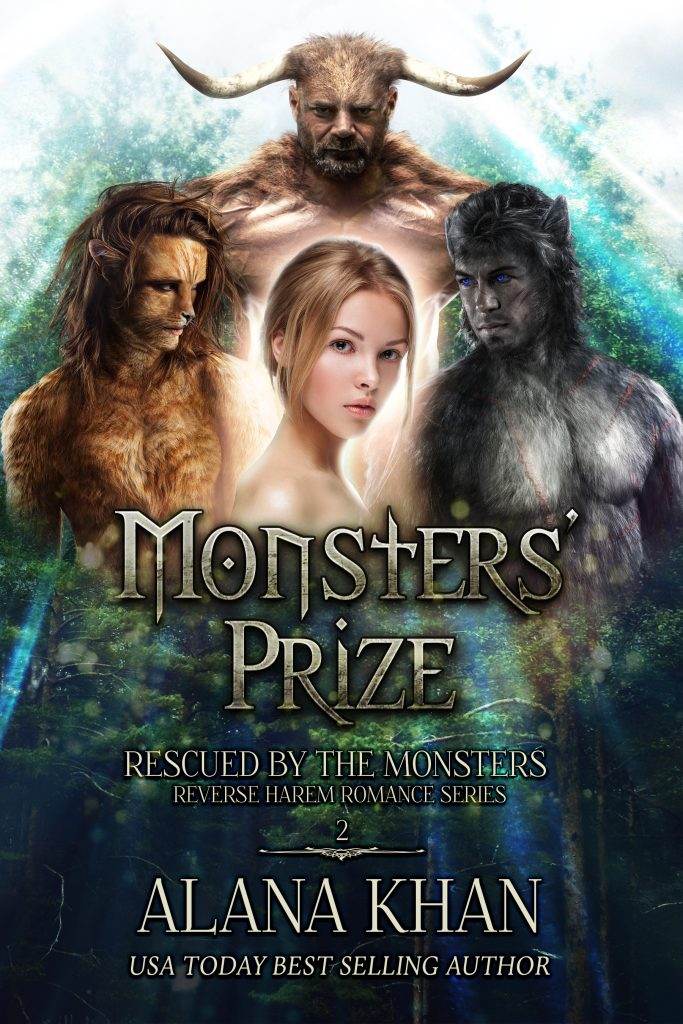 My first act of defiance earns me a death sentence.

After a lifetime of perfect obedience, I make a last stand and refuse to participate in my bridal auction. For that, I'm banished Down Below where monsters roam free due to a genetic mutation.

The whispers I've heard say they will tear me apart.

When I'm hunted by slavering beasts, a clan of three males rescues me. Two of them are ready to claim me as a cherished mate, but the leader–an ironfisted minotaur–distrusts my kind.

The four of us must battle his past if we want to reach a future… together.

The second book in the Rescued by the Monsters series is a dystopian, why-choose monster romance by USA TODAY Bestselling author Alana Khan.

No cheating. No cliffhangers. In this book, the three males and one woman love each other in all ways. Guaranteed love and happily ever after. Readers 18+.